(276 reviews)
401 E Las Olas Blvd, Suite 1400
Fort Lauderdale, FL, 33301, United States

1-888-388-5258
Host Agency Information
In Business Since
50+ Years Of Travel Expertise
Average Yearly Sales Volume
$200 - $499 Million
Number of Independent Agents
500 and Above
Program for New Agent Training
Yes
Education Programs for Agents
Yes
Are Leads Offered for Agents?
Yes
Do You Offer an Accounting System for Agents?
Yes
Do You Offer a CRM Program for Agents?
Yes
Is Air Ticketing Available for Agents?
Yes
Is a GDS Offered for Agents?
No
Is a Website Building Tool or Website Available for Agents?
Yes
Is Direct Access to Owners of Your Host Agency Available?
Yes
Are Marketing Tools and Assets Available for Agents?
Yes
Is Booking Technology Available for Agents?
Yes
Consortia Membership(s)
American Express
Association Membership(s)
ASTA, BBB, CCRA, CLIA, IATAN
Is Hosting Available for International Agents (Outside of the United States)?
No
Program Information and Media
Information About Company / Programs and Structure for Independent Agents
Avoya Travel, an American Express Travel Representative for over 30 years, traces its roots back more than 50 years to a Hawaiian travel company owned by the Andersons with a reputation built on Integrity and Professionalism™. Avoya is recognized as the best and most-awarded host agency, and has continued to see record success year over year in its network of elite travel professionals. Independent Agencies in the Avoya Network™ are among the highest performing in the industry with access to top-tier commissions, the highest quality support, Avoya's Live Leads™ program (new clients sent directly to you), patented technology, award-winning marketing, and much more! Avoya has programs for both experienced travel professionals and entrepreneurs new to the industry. Travel agency owners, travel professionals, and others interested in owning and operating their own travel business should contact Avoya Travel at 1-888-388-5258 or visit 
www.JoinAvoya.com
.
Join The Future Of Travel, Today.
Awards and Recognitions
Avoya Is Redefining The Role Of Travel Agents
As a world-class trade and consumer-recognized brand, Avoya is continuously innovating and improving the vacation planning and booking process, placing travel agents at the center. Not only does Avoya provide Independent Agencies in the Avoya Network best-in-class resources and support, but also unique offerings that allow agents to personalize their service and add value to their clients. Join us in the next chapter of travel and become part of the Shared Success™ today!
Experience The Avoya Advantage™
Live Leads™ – New Clients Accessible 24/7
Patented Technology – Agent Power™
Award-Winning Marketing
American Express Travel Programs And Benefits
Top-Tier Supplier Commissions
Stellar Reputation
Avoya Is A Different, Better Type Of Travel Network. Learn More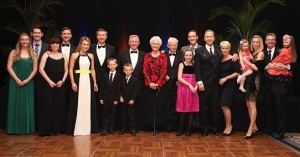 The Anderson Family, Owners of Avoya Travel
Reviews For Avoya Travel®
Elisa Keith

I like the flexibility of hours we can work plus the fact that leads are offered for all markets. Professional support.

Leslie Hill

Love Avoya's technology and support system.

Elaine Bernier

I have been with Avoya for several years and everyone that works with Avoya is always helpful even other agents are always willing to help. Makes you feel as part of a family not just ...

Judee Davis

My whole reason for staying with Avoya is its core values. Integrity and Professionalism. When a business is run with that value system all other aspects fall into place.

Michael Rockwell

The Live call-in leads almost priceless, web registered leads great. Most important part of biz resolved, no marketing, social media or investment required to generate quality leads. Avoya ...

Susan Derrow

I would highly recommend Avoya Travel to anyone wanting to succeed in the travel industry. The professionalism and integrity of the company combined with state of the art booking tools, ...

Michelle Reid

Overwhelming knowledge of the travel industry

August W Azzarello

Commissions paid weekly... Everyone is very friendly and professional. When you need help, they are always quick to respond. The Live Leads program is wonderful.

Alison Munn

I have been with Avoya Travel since July of 2016 and thus far it has been the best decision! The database is user-friendly, the professional development and assistance is quite abundant, ...

Brandon Quinn

I have been with Avoya Travel since 2012 and am completely satisfied. Avoya provides agents with an extended family feeling and all the tools and support necessary to succeed.

Patti Edgar

I have been with Avoya almost 6 years as my host agency. I am totally pleased with their support. professional development, lead system (no charges!) and the AP6 software program. They are ...

Jangela Wheeler

Great supportive company to work with.

Lily Rubin

I just started with Avoya and i am new to the industry. I have to say that i was nervous but the support that Avoya has offered me has been amazing!!!! So happy to be affiliated with them.

Sharon Sheriff-White

It was with a sense of anticipation entering CruiseWorld this November 2018 as I reminisced that I attended the first staging of this event in April 2010. I had flew in from Jamaica on ...

Rachel Mooney

I'm about to complete 3 years with Avoya Travel, and I couldn't be happier with the production of my business. I was new to the industry, and Avoya and their immense training opportunities ...

Ken Jones

Being new to the industry, and have operated other businesses, I value the training (Professional Development) most and the live leads next because without knowing how to handle leads is ...

Eric Wolf

I have been an Independent Agent since NOV 2016, so 2 years. I have attended two conferences, San Bernardo and Long Beach in my two years. # 1 is a POSITIVE ATTITUDE from every support ...

Dana Dziegiel

When you Join Avoya, you're not just joining another host agency, you're joining a family.

Steve Zellers

I believe Avoya truly looks out for their clients and is always striving to be the best.

Michael Siemens

After many years on the wholesale side, and as a successful franchisee operator, I found my home with Avoya in 2004. I have and will continue to rcommend Avoya due to my own experience, ...

Jennifer Seely

The Avoya team is amazing! The marketing is wonderful. AP is fantastic....and has saved me from making some very costly mistakes. The training you get from Avoya and the mastermind team is ...

LEONA R GREEVES

There are so many positive reasons. Here are the reasons that quickly pop into my head, and there probably is more. Avoya has the best.... Technology I have seen over other ...

Danielle Lewis

Avoya University professional development courses and the advice from Avoya staff via webinars is amazing!

Stacey Provencio

It has not been long being with Avoya but everyone has been so helpful and want me to succeed, and it's because we don't treat this like a business we treat it like family and in return we ...

Elena Acosta

Excellent host agency,with incredible people supporting you and the best program for booking and invoicing. Prompt payment to agents.

Bob O

The people I've worked with at Avoya are fantastic. It's a very team friendly environment. I feel like everyone I've dealt with really is pulling for my success, which is incredibly ...

Jackie Harrison

There are alot of host agency out there but NON compare to Avoya Network! The support and integrity of this company is by far the most professional in the industry! Everyone is SO ...

Michele Erbrick

There is so much to learn in the business of selling travel and Avoya University has provided me with a firm foundation on which to build my ever increasing knowledge of not only cruising ...

Barbara Weissenberger

Love Avoya: reasons Integrity /Support /Resources

Michele Erbrick

There is so much to learn in the business of selling travel and Avoya University has provided me with a firm foundation on which to build my ever increasing knowledge of not only cruising ...

Lorena Munevar

I've been affiliated with Avoya for almost 10 years. Avoya offers amazing support to the travel agents. Promotions are clear and easy to understand. The system is friendly and we can ...

Cheryl Festa

1) Training is superb 2) Support team always on top of things 3) Flexibility to work when and how, is fantastic 4) Great support system 5) Everyone at HQ is always pleasant and helpful

Gail Wohl

The integrity of the company, the back- office support and the fantastic relationship established with all the vendors..

Carleen Lett

I believe that Avoya believes that the key to their success is my success!

Tim Joseph

I have been in the business going on seven years and I would have never been able to build a successful business with out Avoya. Their support is second to none. The Live Leads program ...

Joanne Corman

The best of the best happens when you affiliate with Avoya Travel! The resources available to us, the personal closeness of feeling like a Family working together, and the exceptional ...

Kathy Burk

These are all important reasons - FREE Live Lead System and FREE Mastermind Coaching program AND awesome vendor relationships! Avoya Travel is the BEST host agency to be affiliated with!

Irene Campbell

Avoya wants me to succeed! The professional development is available for anyone who wants to participate. Your not alone!

0

2

Anita Clapp

Family owned by a family that really cares about ALL the IA's. Assistance is never more than a SR away. I never feel foolish when asking a question. Well, maybe when I hear what the ...

Marcus McBryde

When I call or email, I seem to get quick, prompt service along with my problem solved Thanks,Marcus.

Michael Cadogan

There are so many reasons it is a difficult task to name just ONE. It is a toss-up between the Live Lead program and the unprecedented level of support and teaching.

Karla

I love the leads that Avoya offers us at no charge, Avoya's staff is very helpful. The education that is offered by Avoya is outstanding and they have great networking.

CAROL CAPELL, CTC

I'm not your normal outside agent, as I handle only my own clients, but knowing I am associated with THE BEST in the industry is a very important factor. THANK YOU 1 Carol ...

Kathy Fairbank

I have been with Avoya Travel since 2004. I give them a 5-star rating for the following reasons: High level of integrity, supreme support and marketing by Avoya staff, world's greatest ...

Janel Fidalgo

I have been with Avoya for a little over 8 years and have no intention of ever leaving.The reason I give a 10 is because you have the total package, You have the Leads, The Booking Engine, ...

wafa puckett

Every single Avoya member are always making sure to follow up with me, as their are all extremely friendly and professional.

Jeni Schrimsher

I am currently an independent agent in the Avoya Network. I am new to the travel industry and researched several host agencies before joining Avoya. I am extremely pleased with my ...

Mark Mundon

The main reason would be the leads. I was only in the business for 2 years prior to joining Avoya, and those 2 years had me to the point of failure, due to no source of leads. ...

Margie Settler

Overall a wonderful group of people both other agents and staff...... with a terrific administrative team, the best support staff as well as all of the educational opportunities offered ...

Ed Harper

This is a very good host agency that really is moving along with technology and moving as fast as the world is moving . You can always call someone if you are in need of a answer of a ...

Lisa Martin

The support I have received from the Avoya team is AMAZING!

Great Escapes Cruises LLC

It has been an absolute pleasure being affiliated with Avoya Travel. It's so evident that everyone wants to help the "newbies" succeed every step of the way. When I first started the ...

Tracy Allen

After extensive research into Host agencies, I decided on Avoya. After a few months I am so happy I did. They made sure I was educated on their company, their partners in the industry and ...

Rhonda Macier Lathen

When affiliating your business with Avoya they make sure you receive the best training and are ready for real live leads and your travelers once you've completed Avoya University! Perfect ...

Edward R Walker

The support that I get from Avoya cannot be beat by any competitor. It has been a slow start for me but every time I had a question or problem, it was taken care of immediately. When I call ...

Debra Minter

Avoya has everything I need built in. I just have to know where to look or who to ask. The community forum is great. I just discovered it and it was very helpful. I now know I am not alone. ...

Michelle Gummo

The ongoing support provided. The feeling of "in-it together" is very real.

Kandy Benedetti

I can't say enough good things about Avoya. I tell potential Independant Agents that life before Avoya I was a travel agent that was wandering around going nowhere. After I joined Avoya ...

2

1

Cami

I really appreciate how much time and effort goes into making sure everyone succeeds. I have always enjoyed being a travel agent and having my own agency just makes sense but there is ...

Stewart Scarborough

What I love the most about Avoya is the work any where, any time aspect of it. I live in a separate state from my parents. December 2016 my Father took ill. He passed away the end of ...

Janel Fidalgo

Love My Job!!!! Avoya has the technology and tools to enable us to succeed in a great business. Work at home, do as much or as little as you want. Your Income is your own decision. No boss ...

Nikki Tracy

I think one of the greatest aspects about Avoya is the cohesiveness of the Independent Agents and Avoya's mechanism to help them connect. I honestly don't think I would have made it this ...

Jody Mulford

I love this company. The support, training and service is fabulous!

CMGL

Although I have traveled extensively my whole life selling travel was all new to me. Avoya has been great for someone coming into this without a travel agent background. The learning & ...

7

0

Karen Rao

All the support that I received is invaluable to someone new to the industry. Everyone is very caring in answering questions and all the webinars helped me learn all aspects of travel.

Stephanie Rinehart

I love the accessibility of the Avoya Network and how I may be in business for myself but not by myself. I love that there is a support group out there at the main offices and the ...

Elaine Claggett

Lots of available training, resources, and accessibility, and the live leads program.

Alana DeGarmo

I have been with Avoya for about a year and a half. Everyone is incredibly supportive, they have tons of educational opportunities and information, and the prices are the best for clients. ...

Tony Sasso

Avoya is a great Travel Company! They have a wonderful and easy-to-use booking system called Agent Power, which makes it easy for me to access numerous travel options for my customers. The ...

Kathy Burk

Viable leads at all times, latest technology, support, and the experts who are not only involved in management, but also that support us every day - especially those wonderful people in the ...

Leslie Hill

As of March '18, I'll have been with Avoya for 20-years. I will retire with this company! Their technology and support structure makes them an industry leader.

Amber Cope

I am new to the travel industry and Avoya has provided me with great support while I am learning.

Helen Daley

Avoya Travel provides the tools and support for success. By taking advantage of all Avoya provides, there is no excuse for failure.

James fischer

It is a very nice host company, easy to work with and high commission

Carol Capell CTC

I am successful without relying on leads, but for those that do, I believe you do a fair job and I have always felt that the principles really cared! Keep up the good work!

Aubyn Williams

The lead program is second to none, as is the efficiency of the website. Technology is state of the art, and Avoya leads the industry in innovation. Great respect, wonderful promotions and ...

Michael Siemens

Largest Amex affiliate - with great buying power Oriented to hundreds of home based agents - with great tools

Sue Loope

Avoya has an amazing support system, including the incredible Mastermind program. And without the live leads I wouldn't be in business!

Debra Willms

Best Host agency, best support, customer service, best promo's , Avoya works as a family , not just an agent, they care, help and get involved if you have a problem Over the past 11 ...

PJ Johnson

Worked for me for more than 12 years!!

Steve Zellers

I have been with Avoya for close to 15 years and wouldn't think of going anywhere else. They treat you like family and the support and training are fantastic.

Steve Hale

It is my honor to be a Independent Affiliate with Avoya. Your agency with the live leads program is the absolute best. The support and assistance of this family business is second to none. ...

Maria Bello

I appreciate the fact that Avoya Networks provides a good technology, great marketing and above all, make you feel you are important to them.

Jangela Wheeler

Avoya Travel is a great host agency to work with. The management and support staff are very knowledgeable about the travel industry. They have a very encouraging and fun educational ...

Darlene Gore

It is a great Host Agency, you are provided with all the tools to be successful. The lead program is an excellent program for those that do not have a customer base or new to the business. ...

Rhonda Robinson

Outstanding support and unlimited opportunity. The best decision I have made since opening my agency 14+ years ago.

BJ Woodyard

Amazing support of the IA's through innovative programs, promos, communication, Mastermind Program and more. Many thanks to the Avoya Team for the opportunity to be a part of the Avoya ...

Tina Williams

I have 39 years as an agent and 10 of those years has been with Avoya. Being an travel agent is a job I love and Avoya has been of great help in maintaining that frame of mind. I find their ...

Princess Young

Upon deciding to explore the Live Leads offered thru Avoya, I had a lot of questions. The professional and prompt service provided to every concern or question I voiced during my decision ...

Anita Clapp

The fact that it is family owned and I actually feel if I want to talk with you or another family member of Avoya Travel I can. The support we have from everyone is fantastic. I never feel ...

Beverly Stenger

I've been an Independent Affiliate with Avoya for 11 years, after being affiliated with other hosts prior to that. Avoya is the best! I give Avoya 5 star ratings based on my top ...

Lisa Long

I first decided to affiliate my independent business with Avoya Travel because of their Live Leads™ program and the low financial investment. Getting new clients delivered directly to me ...

James Baughman

the staff of Avoya with all of their help and expertise and the amazing promotions from the promotions dept. make Avoya the very best in the industry. And of course, the very best and ...

CHERYL A FESTA

I was so apprehensive to work from home and if it wasn't for Eddie Gaske and Randy Schenkel, both IA's, I probably wouldn't have had the confidence to do this. Not only the support I ...

Beverly Brent

I love working with Avoya. It has been the best decision I ever made.

Audrey

I have been with Avoya for 9 years now and they are top notch Host Agency. Great support , Free Leads, and commissions are paid weekly. So glad that I came on board with Avoya !

Pauline

Avoya Travel has the best Technology, the best exclusively claim live leads program , the best business coaching and small group sales support.

Kirsty Elstad

I've enjoyed all the support as well as the live leads.

Lynn Leavey

This is my 7th year with Avoya and they just get better each year. Amazing marketing, support, educational opportunities and network of colleagues.

Lorena Munevar

The support we receive from Avoya Travel is amazing. From Tech support to offer match to vendor questions, we can always count on the Support Team to help ASAP.

Amy Evans

The support given to me is incredible. I can't say enough about the team that keeps the agencies going. I am never embarrassed to ask questions or ask for help. The training is extensive, ...

Honey Revitz

I gave Avoya a 10 because I feel like we are one big family and the employees of avoya travel strive to help the ia's be successful.

Audri

Well I gave Avoya a 10 because I am new to this type of Industry and getting to know Avoya's CRM system would be hard, but there is so much support no matter how many questions I ask. I ...

Chuck Campione

Over all consistency & keeping ahead of the Travel Industry

Louis McCall

I am impressed with the general and individual support and the overall integrity of the Avoya operation.

Charlene Mason

Avoya Travel is a wonderful host agency because of the support that is provided to help you succeed.

Darlene Bailey

Overall the system is great and there is enough learning support to help the IA's be successful!!

Deb Duboulay

support, support support Avoya is always trying to improve the Independent Affiliate's experience, but the customer experience as well (which makes me look good) I have been an agent for ...

Iris Haynes

Everyone go out of the way to help and its family oriented

Jeana Woods

Great service from start to ongoing. Excellent vacation prices, I'm constantly blown away by the prices Avoya gets with top vendors! . Extremely helpful when getting started-I'm not new ...

Glenna Sandhoff

Joining Avoya has been the best thing I have done. I love the support received from the Support Team. Everyone is so helpful, I couldn't do it without them. I am new to the travel ...

April Smith

Avoya runs like a well oil machine. Without the support and encouragement from your team I would Not have made it this far. Your team knows just when to step in to move IA's to the next ...

Barbara Graddy

As a new agent brand new to the industry having the support desk is priceless! The support team with their industry and system knowledge are very responsive and never make me feel like any ...

Justin

Avoya Travel has been very supportive to me as a new independent agency owner. They have created a culture of support and unity, which allows for agent growth and development.Their lead ...

Aiste

When I was searching for a perfect hosting company for my travel business, first thing I did was look at their website. How advanced and appealing is it? Is it professional and updated? If ...

Aiste Foreman

When I was searching for a perfect hosting company for my travel business, first thing I did was look at their website. How advanced and appealing is it? Is it professional and updated? If ...

Colleen Baez

In this era of easy internet access around the globe, I would never be able to compete as an independent agency without the incredible support offered by Avoya, and the Live Leads program ...

Shari Weisberg

I want to thank Avoya travel for giving me the opportunity to join their community. Since I joined in July I have nothing but the highest regard for the professional education and support ...

Alex Lakatos

" As someone new to the travel industry I was very pleased with the high quality and readily available support provided by all the Avoya education and support team. My requests for ...

Angie Beck

When I decided to start my part time travel business, I did a lot of research into Host Agencies. I knew I needed a host agency early on in my travel business journey as I had never run my ...

5

0

Robyn Jacobs

I started my own independent agency and joined Avoya Travel 3 months ago as I was looking for a change of career and I am so glad I did!  I love the live lead program as it gives me a ...

Marie Rosenbaum

I've been a marketing agency owner for 12 years before I decided to start my own travel agency. I joined Avoya Travel with 1.5 year of travel experience working as an independent agent at ...

Kathy Faris

After 32 years as an educator, I retired and decided to start my own travel business. I did this for several reasons: I wanted to work from home, I wanted to be able to visit my ...

Hilda Hernandez

Every one at Avoya is very professional and is on top off everything, for me the support they offer is the most important because I had never worked in the travel field I can only say that ...

Cyd Clifford

One of the best business decisions I ever made was to join Avoya Travel. I would never have thought that our first full year with Avoya would have been successful enough to become an Avoya ...

Steve Zellers

I first joined Avoya more than 12 years ago and after coming from a traditional Host Agency, the difference was like night and day. With the traditional Host Agency, I was finding I was ...

Shannon Jensen

When I decided that I wanted to start my own travel business, I really did a lot of research on Host Agencies. I chose Avoya Travel because of their 50+ year business history, the ...

Lorena Munevar

I always get the support I need, Avoya always answers my questions the same day 99% of the time. I love the offer match program that we have with flexibility to offer up to 5% without ...

Lelia C Hairston

Avoya Travel has provided me everything to be successful. They are simple the Best of the Best ~

Marina Lebedinsky

When I made a decision to open up my own travel agency, having a host was essential. I started with another host first and found out quickly enough that they were not what I was promised. ...

Debra Storrs

I have Been with Avoya about 7 years and I appreciate their professionalism and I have enjoyed a lot of success with them and see a lot of opportunities for the future in this ever ...

Rob Torte

I've been involved with Avoya for a couple months now. I've been in travel before so there with things I knew to expect, and some new things I have learned as well. They do send you leads, ...

David Mayo

After being in the tavel industry for 25+ years I was looking for the perfect host agency. I have worked with two other host agencies in the past. What attracted me to Avoya is their live ...

Tammy Sevin

I recently affiliated my travel agency with the Avoya Travel Network. Best thing I've ever done! What a great company of family friendly professionals! I joined for the Live Leads ...

Gloria Schroeder

I am a new independent agent. I was looking for the most "reputable" host agency and I believe Avoya has the highest reputation, offers the most support via many avenues, advanced ...

David Pearsall

After spending 40+ years in the travel industry I decided to come out of semi retirement and get back into the retail travel business. It has always been my first love. I looked at many ...

Sofia Markovich

The Avoya Travel Network is not just a host agency but a Family to all of us Independent Agents. They represent Integrity, Professionalism & Relationships…They walk the walk and talk ...

Colleen Baez

I cannot say enough good things about Avoya. The live leads make all the difference in the world, and you cannot beat the education and support they provide. I truly could not be happier!

Illisa Glantz

I have been so blessed and lucky to be apart of Avoya Travel. From their support and concern and professionalism , they have enabled me to make a career for myself and to be flexible so ...

gail wohl

This is truly an ethical supportive agency. Even though we all work from our home we are as close as a phone call to the company and our fellow IA's. Everyday I am learning about a new ...

Kathie Weitzman

I have only been with the Avoya Network for two months but, so far, the training, support, and guidance I have received it amazing! Their Lead Program is the reason I chose Avoya but the ...

7

0

Cyndy G.

Avoya's ongoing support, professionalism, friendliness and reputation is top notch! After 25 years in travel, I am very happy that I affiliated with them. I look forward to a long and ...

Dina Dini

Avoya Travel is simply the best...the people that work for Avoya, the Independent Affiliates, the vendors and I value Avoya Travel's ethics. Their continued education is unbeatable, ...

Lourdes Gray

Avoya Travel is a wonderful company. Very professional. Provides live leads at no cost, great Mastermind program, education available at all times, and commissions are great. What is there ...

Hillary Habeeb

I came into the industry with only personal travel experience. After attempting to get my business going with 2 previous host agencies, I found Avoya Travel and cannot imagine affiliating ...

Kathy C

I have only been with Avoya for a relatively short time (and brand new to the travel industry) however in that time I have learned a great deal through the support network at Avoya. ...

Roni Jordan

Since day 1 working with Avoya has been a pleasure. The support staff is awesome! Wouldn't consider another host agency.

David Joels

I have been with Avoya Travel now for about 3 to 4 years. The people there are great and very helpful. The training and the information that flows through Avoya is top notch along with the ...

Janel Fidalgo

Avoya is always striving for improvement to try to stay ahead of the competition.

Denise Steele

I had absolutely NO experience other than the certification through the Travel Institute and booking a couple of family members. I went to the Travel Agent Forum in Vegas in 2014 and ...

10

0

Ginny Sublet

I think that the success I have had with selling cruises is almost entirely due to the help given by Avoya.

Lora Helfer

Why I joined Avoya? Lead program, exceptional training, sense of family in the organization, ethical company, AP functionality that allows me to stay organized and on top of my trips and ...

Gina Curtis

Avoya is both Professional and Personable

Tracy D'Amico

I love being a part of the Avoya Network! Since my affiliation 6 years ago, it has truly exceeded my expectations of professionalism & integrity. In this business your name and reputation ...

Deborah Greene

Avoya Travel is the easiest host agency to work with. They have a unique relationship with the top vendors in the industry. Avoya Travel gives independent agents the best opportunity to ...

Sheri Mruz

Sheri joined Avoya n 2007. Sheri tripled her income in two years. Sheri is happy. Be smart. Join Avoya. Be like Sheri. ?

SYLVIA J HOPPER

This company has stood by me through cancer and the now aftermath of the medications screw-up.. It is the only "job", I know where I can make money, talk to "friends" and all in my pj's. ...

Laurel Grass

I can attest to Avoya's corporate character as being 100% supportive to its IA's. I had a great year last year at Avoya but then I suffered three major personal setbacks that forced me to ...

4

1

Rachel Mooney

*Update* I've been affiliated with Avoya Travel for a year now after being brand new to the industry. Avoya is a world class organization that provides EXCELLENT free training, sales ...

Kevin Melchor

Avoya Travel is the best Host Agency and Travel Agency in the business. It is family owned and that is what I like. Avoya Travel supports its affiliated agencies and the customers that we ...

Alana DeGarmo

I joined Avoya in October of 2016 as an independent cruise agency. Avoya provides extensive training and an incredibly detailed and comprehensive platform. It is somewhat complicated at ...

Alice Rivera

I have been very happy with Avoya Travel in all aspects. One of the main reasons I joined Avoya Travel was because of the live lead program. Never did I imagine that I would not only have a ...

Brando Quinn

Avoya Travel is truly a fantastic host agency! I have been a member of the Avoya Travel Network going on 4 years, it was the very best decision as an independent travel agent that I could ...

David Decker

Avoya has made entry into this industry extremely easy and exciting for me! Highly recommended for newbies to the industry, because of their educational resources, and outstanding support.

Laurel Grass

I can attest to Avoya's corporate character as being 100% supportive to its IA's. I had a great year last year at Avoya but then I suffered three major personal setbacks that forced me to ...

Larry Unitan

An excellent host, wonderful people, great technology.

Jennifer Robbins

I chose this agency because of support for a new agent and always available to answer questions.

Carol Berger

Working with Avoya Travel provides additional opportunities to grow my travel business

Patricia Putila

Great to work with, wonderful support system. I have been in the travel industry for over 30 years and would not have survived without their leads system and support.

Stephanie Renfro

Avoya is a family owned, honest, well run, and good agency. Commission checks are timely and accurate. They offer excellent training for agents of all levels of experience. If you ...

Lou Sanderson

Very satisfied with the support I have received in the short time I have been with Avoya

Leona Greeves

Avoya Travel is a top notch Host Agency and this is the 3rd host I have used and far outshines the other two, in many ways.

Nancy M

Working with Avoya for almost 4 years. Great place, very friendly staff and even with some problems they always willing to help. I recommend Avoya as a host agency, especialy if you are ...

Anna Sue Spohn

The best job with development, support and leads

Regina Sneed

Avoya is a wonderful agency that works very, very hard to help their independent agents be successful. I have read other reviews that agents don't like the pay structure or the fact that ...

Judy Ross

Absolutely, an excellent company to work within the Travel Industry.

Lisa D Schindler

I have been with Avoya for over 3 years. In the beginning it was hard to make the first sale, especially when you are used to a storefront selling technique. Once you do so, you are on ...

2

0

Phil Salet

Good lead program especially during slow times.

0

1

Judith Rainey

They are wonderful to work with and give me great support.

Stephanie Rinehart

I have been associated with Avoya Travel for a little over 10 years now and they are fantastic! They give great support so, even though I'm an independent affiliate, I'm not by myself! So ...

Maurice Dongar

I have been with them for a year now and I like it. They are easy to work with and I had no issues so far.

Pauline Jennings

Avoya Travel has the greatest support team in the World. They work to make our business a success . Avoya's technology is unmatiched. I can do anything in Agent Power from booking ...

Sue Stechman

I find the commission level to be the highest paid in the industry to both the agency and to the agent themselves. The booking system for cruises is really comprehensive, and the agent's ...

4

0

Simona Petrone

Easy to work with, great support, fair commission structure, honest and professional. Lead program is unmatched.

DAVID LOCKE

Avoya Travel has the best Live Leads program. If you are great at "selling" travel but need help "marketing" - that is, finding your next prospect, Avoya offers a steady stream of ...

Laurence Danter

As a world traveller for many years with no travel agency experience I needed not just a home based business opportunity but an 'anywhere' based opportunity. Avoya with there Agent Power ...

Melinda Walker

I have enjoyed the EXCELLENT support that is provided to the independent agencies that affiliate with Avoya Travel. Their marketing and unique LEAD system is the BEST. Avoya is ever ...

Jennifer Seely

I've been in the travel industry for over 15 years now and absolutely love it. I started off working in travel agencies, until I really wanted to work from home. After researching many ...

Phil Arons

Avoya travel has been great for my business. Their Exclusive Live Lead program has made my commissions go up. They are a great host, the Anderson family is great people to work with. Their ...

Angelita Hickman

This is a Great Company to work with and for.

Diana Randall

Avoya Travel has amazing support through training opportunities, negotiated offers for our clients, and a team to assist with any issues whether with a vendor or our own technical needs. ...

Carole Basile

Lead submission, Independent Agent Support, Continuing training, Internet constantly being updated, making sure final payments are paid when due. Who wouldn't want to be with Avoya ...

6161 Savoy DR, suite 1021

Avoya is a great host agency. Great support, I get as much or as little training as I want. The lead system is great to have and I would not want to be with another host agency. Only ...

Lisa D Schindler

I first started with them about 3 years ago. At first it was difficult to get the hang of it as I am used to a Brick and Mortar store. After a while, with the help of fellow travel ...

1

1

Joanne Hargrove

Avoya is an amazing company to work with. The support and education they supply can't be beat. I'm so thrilled to be a part of their organization.

Joanne Corman

I wanted to know more about Avoya Travel as a host agency because the concept of Integrity and Professionalism is something I have always lived by. I was quite impressed with the open ...

Darlene Gore

I am a seasoned professional in another field, but travel business is my passion. I had one goal in mind, it that was to teach customers that given the proper planning that anyone can ...

Craig Loupassakis

I have been in the industry for 52 years. AVOYA has the programs and commission structure that allow me to meet my clients needs, keeps me competitive, and provides a good personal income

ISAAC MENDOZA

GOOD WEBINARS

Kathy Fairbank

I have been with Avoya Travel for 12 years. My decision to partner with Avoya as my Host Agency was influenced foremost by the integrity and reputation of the Anderson family followed by ...

Jim Rozelle

Avoya is a good solid Host Agency with an excellent, family owned, with three generations involved host. They provided leads or you can generate your own at a higher commission rate. ...

Susan Wolfson

I have been with Avoya since 2011. I love their live lead system. No more marketing! I have been able to triple my income since joining Avoya. With no more marketing costs it is more ...

Danny Dobrott

What first interested me in Avoya was the Live Leads Program. When I began thinking about starting a travel agency the biggest concern was, "how am I going to find clients". Booking ...

Judee Davis

I joined Avoya Travel as an Independent Affiliate in April of 2016. I was an employee of Avoya Travel and when I made the decision to become a business owner and open my own travel agency, ...

Deb DuBoulay

I have partnered with Avoya Travel for 7 years now. I choose them because they where technically advanced and they where family owned. Their support and training is second to none, they ...

P. Harrington

Avoya Travel has been an amazing host agency! Not just because of Avoya University and the educational training they provide, but also because of the support I get as a Independent Agency ...

1

0

Diane Lobosco

I have been affiliated with Avoya almost 1 year. Great company to affiliate with.

Cathy Light

I am new to the industry just 5 months. Avoya Travel is a great host agency.The Avoya University training is superior. All of their backstage staff is great and so helpful and supportive

Elizabeth W

Avoya has been a very successful match for me so far. Being relatively new in the business, I found I was struggling to get enough leads to be where I wanted to be. While it's true that ...

1

0

Lynn McCormick

I made the right choice with Avoya. This is a host agency with true integrity. It's my honor to be a part of such an amazing company. From the Live Leads, to the Mastermind Program and the ...

Rachel Mooney

I cannot say enough good things about having Avoya Travel as my travel partner. I found out about Avoya through reading the glowing reviews online. All the positive reviews are ...

Pepe Delgado

For the last 10 years I have been affiliatedto the Avoya network It has been an absolute thrill and fun to be a part of the huge family and network of avoya. The Technology ans support is ...

David Locke

When we were about to affiliate with a host agency 11 1/2 years ago, we asked the cruise lines where to turn, and were recommended to go to Avoya Travel (then America's Vacation Center). ...

Diedre Bloom

Avoya Travel is an extremely ethical company that values its independent affiliates. It provides excellent support - leads, data base, booking engine, nework support, etc. Because of the ...

Cindy Locke

The best 11.5 yrs in my business has been with Avoya Travel. Excellent support, clients, classes, and travel opportunities. I have been on over 65 cruises in 11 years. I could not ask ...

Shawn Power

When I joined Avoya just over 4 years ago it was the best decision I've ever made for my business... since joining them I've done over 14 million dollars in personal sales and have taken 17 ...

3

0

Emma Cakmak

As a stay at home Mom trying to earn some extra income for my family, I am not able to dedicate the time to go out and find my own clients. I don't have to worry about that with Avoya ...

1

0

Kimberly Smith

I have been through a lot of host agencies. This is the best of the best. The technology is out of this world. The support and all the extras they provide are a plus. They give you ...

Carol Applebee

I have been in travel for 50 years. The past 8 years affiliated with Avoya. There is no reason not to join with Avoya. Live leads which allow you to make the income you require. First ...

Penny Jefferson

I am going on my third year with Avoya and I absolutely love it, great support, great system for other agents to compare and help each other. I have met many great clients that are now ...

Joyce Makar

Avoya provides a lot of support and constant training on what ever subject you need.

Judy Kramer

I joined Avoya after receiving my training through Career Quest. I was a business owner for 30 years in another industry. Avoya helps their Independent Agents have the tools to run their ...

Ramona S Hunter

I am a new travel agent, new to the industry and Avoya travel took a chance on me and it has been rewarding. I am learning so very much, and their webinars are very helpful. It is so good ...

Michele Reynolds

I am so thankful that I made the business decision to join Avoya. The support that I receive is the best. I am seeing my business grow on a daily basis. I could not be happier.

Melinda Walker

I joined Avoya Travel just six short months ago... This has been life changing for me! Through all the support and leads provided by Avoya, I've become more confident and knowledgeable ...

Richard Tennant

In 2003, I started to feel that a change from working in an outside sales environment of a store front was needed. As Home Base travel agencies were just coming into being, I researched ...

Lesley Egbert

Avoya has been a great host agency, I initially joined because of their lead program, but what I didn't expect is how much they have helped me with business development and education. I ...

Judith Rainey

Exceptional support, and great people to work with. Leads supplied, commissions paid weekly. Love this company.

Anna Sue Spohn

When I was accepted by Avoya 2 years ago it was the best business decision I have ever made. The professionalism is second to none. Integrity is king with Avoya and they expect the same ...

Stephanie Rinehart

I've been with Avoya for 8 years and the experience has been great. I've worked with another host agency and the support and resources that Avoya has is above and beyond.

Joyce Makar

I've been with Avoya Travel for 7 months now and all through my learning curve I have always had as much help as I need. They offer an academy that helps with vital sales information. There ...

Lisa Schindler

I have been with them under two years and been a travel agent for over 30. This is hands down the best host agency I have worked with. I would not even think to switch to any other one. ...

1

1

Carol Berger

I started working with Avoya while affiliated with Horsham Travel for 10 years. My business grew with their lead system and the ability to work with clients worldwide. I became my own ...

Nancy & Shawn Power

When I first became a Travel Agent I was told it was hard to do well and there was no money in this business. Well, after being with Avoya Travel for the past 2.5 years I make six figures ...

Lydia Santiago

I've been affiliated with Avoya going into my 10th year. My experience has been excellent. Their booking engine, marketing, and lead program, allows me to be successful. There are weekly ...

Geoff Hendren

Great host company for support, backup and especially exclusive deals, plus you take advantage of their lead program for extra income.

Kim Royer

I am very happy and sincerely appreciated to be affiliated with such an awesome company but more importantly an awesome group of people.

Debi King

I joined Avoya Travel in November of 2013 after spending 5 years with another host agency. I wish I would have made the switch years earlier!!! Avoya has the most amazing support, booking ...

Margery Settler

If you are looking for a pathway to success, an extraordinary support system, 24/7 qualified live leads and never ending hands on knowledge at your fingertips, there is no other place ...

Robbi Andrews

I can't believe it's been 6 years since I became an Independent Affiliate with Avoya! That goes to show, Avoya is a class act. After my previous host agencies abruptly going under, I was ...

Pamela Baker

When I started looking to join an agency, Avoya had been recommended to me. But after quite alot of research, Avoya became my number one choice of who I wanted to be associated with. I ...

0

0

Meshella Woods Johnson

Avoya Travel / American Express is a great travel partner for a small business who needs help with marketing in order to grow their business. They provide the access and benefits for your ...

Barbara Oleszczuk

Avoya has been the best move I have done since I've been in the travel business. Until Avoya, I was always with a store front agency for 16 years and I have been with Avoya for 4 years. ...

Cheryl Benion

There is a fear of trying something new - especially when you have cognitive issues that periodically raise their head. Please short term memory, don't leave me now - how do I fill this ...

Cheri Cullen

I choose Avoya Travel as my host agency because of the technology. I have been in the travel business for many years, when I decided to become a home based agency I wanted a company that ...

Megan Austin

Avoya Travel is an excellent host agency. If you are willing to put in the effort and hard work to manage the leads and bookings and to gain referrals, you will do very well. Their ...

Janice Moran

It's been a very good relationship since day one! They truly do as they say-very professional, reliable, supportive! They do allow us to work as much or as little as we need to; remain ...

Christine Sellers Schwartz

I recently affiliated with Avoya Travel. It amazes me daily all that they do to assist us in being successful. The team is on top of their game and I learn from them constantly. They ...

Judith Rainey

Absolutely a wonderful company to work with. Support is wonderful, and the live lead program is the best.

0

1

Anne West

I found Avoya Travel after working 11 years in a store front cruise specialty store. I was irritated that my boss doled out the commission rather than paid in full. I did not look any ...

Lisa Long

I first decided to affiliate my independent business with Avoya Travel because of their Live Leads™ program. Getting new clients delivered directly to me based on my specialties seemed ...

Bart Kramer

I have been in TraveI for ten years, and with Avoya for one year. Within that one year period of time I have quadrupled by business. I can not ask for a friendlier, easier to work, group ...

Carleen Lett

Even though we all work from home I feel that I receive more support and encouragement from the Avoya Office than with any other company I have worked with before. The Anderson family are ...

Susan Wolfson

I have been with Avoya since early 2011. There is no other host agency that offers a live lead program like Avoya does. My income has tripled since joining Avoya. Not only do they offer ...

Peter Johnson

I can only speak from my experience and I work differently than most of the other independent contractors in that I do not take any leads generated by Avoya. Consequently, I have very ...

1

0

Wanda James

After spending months reviewing different host agencies, I fond Avoya to be the best one out there. I've been in the ravel industry for over 30 years, always as an agent at a large ...

Carol Brocksmith

The support that Avoya Travel gives its independent agents is second to none. They answer all support requests in a very timely basis and will go out of their way to see that your concerns ...

David Walsh

We reviewed all the host agencies we could find when we were trying to choose and found Avoya Travel's responsiveness to our questions, their agent support, their position and status in the ...

Tina Williams

What I like most about working with Avoya is the support and training available. No question goes unanswered, the training on how to manage and expand your business is excellent and the ...

Brenda Mlinar

I have been an Independent Affiliate of Avoya Travel for about 5 months now and I cannot be more pleased with my decision. The technology available to independent affiliates is top notch. ...

Jim R.

After owning a travel agency franchise for 5 years I made the switch to Avoya Travel as an Independently Owned and Operated Affiliate. Avoya offers outstanding technology and support and ...

Elaine Allen

I am so pleased with Avoya Travel. The entire team is accessible and well everyone truly cares and works with you to be sure you are successful. It is up to you on how much you want to work ...

Nancie Svensen

Avoya Travel is committed to shared success. They provide their Independent affiliates with all the tools needed to run our own businesses in ways that work for us. We can choose which ...

Judith Rainey

I have been with Avoya for 8 years now. They are wonderful to work with, and very supportive. Leads are supplied daily, and commission are paid on time.

Patricia LoBracco

I joined Avoya after being in a local agency for 20 years. If you are looking for a family that has integrity and respect from the industry, relationships with almost all vendors that give ...

Susan Derrow

I never thought I would join a host agency, after having a very successful independent agency for 25+ years. During the recession, I needed to rethink my options. 4 years ago, I joined ...

Mariano's Travel

With strength in numbers and value in education any agency signed on with Avoya Travel - American Express has potential to lead within the sales industry. Avoya University is just one prime ...

0

0

Julia Horn

Great support team, tons of ongoing educational opportunities, including professional business development. Great technology. The best part is their live leads program!

Anna Sue Spohn

I have been working with Avoya since October 2012. This has been the best thing I have done for my agency. Very Supportive, a company of integrity, guidance par excellence. Nothing but ...

0

0

Frances Wohl

Avoya Travel is a great company to work for. They have more leads then you can imagine. The best thing about working for Avoya Travel is the support they offer. You work when you want to ...

Lora Helfer

0

1

Cici

0

0
Back to Host Agency Profiles