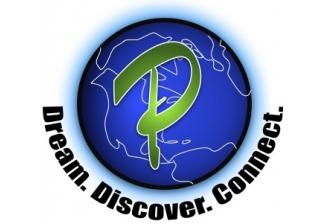 (18 reviews)
2803 W Busch Blvd #105
Tampa, FL, 33618, United States
inquiries@prestigeagentnetwork.com
Host Agency Information
Average Yearly Sales Volume
$10 - $24 Million
Number of Independent Agents
500 and Above
Program for New Agent Training
Yes
Education Programs for Agents
Yes
Are Leads Offered for Agents?
No
Do You Offer an Accounting System for Agents?
Yes (Accounting System Name: ClientBase Online)
Do You Offer a CRM Program for Agents?
Yes
Is Air Ticketing Available for Agents?
Yes
Is a GDS Offered for Agents?
Yes (GDS Name: Amadeus)
Is a Website Building Tool or Website Available for Agents?
Yes
Is Direct Access to Owners of Your Host Agency Available?
Yes
Are Marketing Tools and Assets Available for Agents?
Yes
Is Booking Technology Available for Agents?
Yes
Consortia Membership(s)
Travel Leaders Network
Association Membership(s)
ASTA, CLIA, IATA
Is Hosting Available for International Agents (Outside of the United States)?
No
Program Information and Media
Information About Company / Programs and Structure for Independent Agents
Prestige Agent Network's Independent Travel Agent program has several membership levels with no monthly fees. Newcomers pay a start-up fee of $125 which includes a training manual, an audio CD, a training DVD. Agents at this level (Level I) receive 30% of commission. Agents may increase their commissions by taking Level II-V training courses for $85.00 each. At Level II, agents receive 35% of commission. At Level III, agents receive 40%. At Level IV, agents receive 50% and at Level V, 60%. Agents can advance to Professional Levels, with commissions up to 90%, by meeting sales volume requirements. For those individuals who want to expedite the start of their travel business, Prestige Agent Network offers an Xcelerated Travel Professional (XTP) Program. This program provides comprehensive training, Levels I-V, and agents earn 60% commission at a reduced price. The annually fee to renew is $35 at any level. Regardless of membership level, agents can earn up to 100% of the commission on Prestige vacation packages, travel incentive products and travel club memberships. We invite you to Dream, Discover and Connect with Prestige Agent Network. As a Prestige Agent, you will enjoy FAM/Training opportunities with fellow agents and our Preferred Suppliers; have access to resources and tools to find the lowest available rates; and you'll work with a team dedicated to guide and support you so you can have a successful travel business. Call us today at 800-940-8801 or visit our website, www.prestigeagentnetwork.com.
Awards and Recognitions
FunJet Vacations - 2017, 2018 500 Gold Club
Royal Caribbean International - 2010 Southeast Region Travel Partner of the Year
Reviews For Prestige Agent Network
Back to Host Agency Profiles